Aiken Well Drilling
At Aiken Well Drilling, we are your full service experts in drilling and excavation. With nearly 45 years of experience, our contractors bring the knowledge and skill to handle any type of excavation project, including well construction and irrigation digging.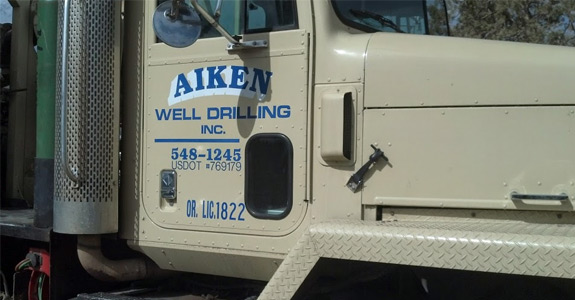 Experienced Drilling Contractors in Deschutes County OR
When you're looking for an experienced drilling contractor in Deschutes County, OR, call a name you can trust with Aiken Well Drilling. Since 1970, our experts have been providing outstanding service to both residential and commercial customers. Specializing in drilling and excavation, we are able to perform an array of services, including drilling domestic wells, irrigation wells, geothermal wells and providing well maintenance service, such as well casing, well clean outs, well deepening, well alterations, abandoned well sealing and more. When you need water located or well work performed, we're the drilling contractors in Deschutes County, OR, to call for exceptional work.
Our well contractors in Deschutes County, OR, use top of the line equipment, including a sophisticated air rotary system, Ingersoll-Rand T3W air rotary drilling rig, which allows us to drill wells quickly and with great accuracy. We are proudly licensed (#1255) and a bonded member with the Oregon Water Resources Department. We also belong to the Redmond Chamber of Commerce, the Bend Chamber of Commerce, the Oregon Ground Water Association, and the National Ground Water Association. If you have a project, give us a call and we will provide a free estimate based on depth and location. Customers choose us their well contractor in Deschutes, OR, because:
We perform high quality drilling and excavation work.
We deliver quick and accurate results using the latest technological advancements.
We bring decades of experience to the job.
We are members of both the Oregon and Nation Ground Water Associations.
We provide free estimates.